Neuroradiology Fellowship Application Essays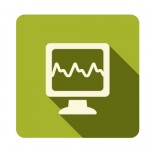 One of the most important pieces of information you must include in your Radiology Fellowship personal statement is the specific area of this field of medicine in which you want to further your studies and research.
This is because the field of Radiology is vast including such areas of specialty as:
Interventional radiology fellowship
Pediatric radiology fellowship
Musculoskeletal radiology fellowship
Emergency radiology fellowship
Neurointerventional radiology fellowship
Virtual radiology fellowship
The type of personal statement you would write for Interventional Radiology Fellowships is vastly different than the one you would write for Pediatric Radiology Fellowships. Fortunately, we have the specialists on our writing staff that have the knowledge and experience needed to help you write this statement for your Radiology Fellowship application.
Difficulty with Writing a Radiology Fellowship Personal Statement
The reason that so many applicants have difficulty writing a Radiology Fellowship personal statement is that there is no one clear question for them to answer in the essay. Writing an open-ended essay is very hard to do especially when your future as a Radiologist depends on it. It is not that these doctors cannot write a creative essay. They are stressed over the process because they know that the writing has to be impressive.
from $71.99from $30.71from $77.76from $166.91
How We Help in Writing a Radiology Fellowship Personal Statement
We make sure that your Radiology Fellowship personal statement has a clear theme. We establish this theme in the introduction and tie all the rest of the essay together unifying it to the introduction. Because we don't know you personally we have the advantage of being able to take your resume and the information you send us with your order to be able to write an analytical essay for you. This is what the selection committees for all Radiology Fellowships are looking for – a personal statement that is both personal and analytical.


Let us craft an outstanding pulmonary fellowship personal statement for you! Our writers know how to create perfect fellowship application documents!


We can write a story based on the experience you tell us about what let you develop an interest in this area of the specialty. The story that you tell must make an impact on the readers so that they conclude you are the best person for the Radiology Fellowship opportunity.
Don't waste any more time on your Radiology Fellowship personal statement. Come to us today and get expert assistance!

By Arshan Dehbozorgi, MS4, University of Missouri School of Medicine
As many of you remember, one of the major parts of the application process for medical school was the (hopefully) attention-grabbing, meticulously crafted, and mercilessly edited essay that was your personal statement.  And – lucky for you – you get to re-live the experience of writing a new one as part of your residency application. The personal statement is a document that interviewers will read to get to know the applicant on a more personal basis, helping to differentiate the hundreds of applicants that apply to any given program. Therefore, it is an important part of your application. The Medical Student Council would like to offer guidance on how to get started, what to include, and how to stay sane throughout your writing process.
Disclaimer: The forthcoming advice includes input from attendings, residents, program directors, the internet, and – of course – anecdotes from my own experience of recently writing my own personal statement.
Rule #1: Research!
Start with your school's resources. Most programs have a website with helpful tips on how to write a great personal statement.
Also, try Google! There are thousands of links on how to write a personal statement for residency. Most of the links will take you to other medical school programs' websites with articles and tips on what you should include in the essay.
To make it easier for you, I have included some great resources below:
https://pritzker.uchicago.edu/sites/pritzker.uchicago.edu/files/uploads/2016-17ResidencyProcessBook.pdf
https://www.aamc.org/cim/residency/application/applying/337864/writingyourpersonalstatement.html
http://www.aafp.org/dam/AAFP/documents/medical_education_residency/the_match/strolling-match2015.pdf
https://owl.english.purdue.edu/owl/resource/642/01/
Rule #2: The best way to get started is to turn off the tunes, sit somewhere comfortable, and start typing.
Writing classes often stress the golden rule of "gather your thoughts, then write." Different strategies work for different students. For some it is listing out reasons why they want to train in that particular specialty. For others, it is jumping right in and writing the entire essay.  It may be helpful to think about themes in your interests or activities. You will revise your essay again and again, so don't be afraid to get started and use the writing process to help you brainstorm.
Rule #3: Answer the four important questions!
It may be helpful to focus on these four questions:
Who are you?
Why did you pick medicine? (Some sources think its redundant to add this, but others found it important)
Why did you pick "X" specialty to which you are applying?
How would you be an asset and excel in your selected specialty?
Rule #4: Keep it to one page! (Roughly 500 words.)
Most resources say the reviewer of your personal statement should not have to read for more than a couple minutes. If it's too long, you run the risk of the reader not finishing your essay. One page, single-spaced seems to be just right.
Rule #5: Have an angle and set yourself apart!
Committees will read hundreds of personal statements. They are trying to get to know who you are. Write something that will set you apart from the hundreds of other applicants. However, try to stand out for the right reasons. (See Rule #6)
Rule #6: Your personal statement is not meant to be canvas for your art, maybe…
Before I begin, let me say that this rule is controversial. My impression after talking to many faculty members and reading a number of articles is that making it more of a "typical" personal statement is "safer." I have heard too many horror stories about personal statements that were too poetic or artsy being discounted and not taken seriously. After all, think about your audience.
Rule #7: Try not to repeat what is in your CV.
The personal statement is an opportunity to tell your story, so use that to your advantage. Avoid reiterating your academic prowess and instead tell the reader why you would be an asset to the program and specialty you picked. The committee reading your personal statement will have access to your CV, so rest assured they will not miss your major accomplishments.
Rule #8: Be honest.
Just be honest. You will be asked questions during your interview that may be directed at something you wrote in your essay, so you should be ready for that!
Rule #9: Are you ready for the tough love? Great! Have multiple people read your personal statement.
Have a close friend read it to make sure your personal statement captures your unique traits and personality. It is also just as important to get input from people who do not know you well. Most medical schools have advisors to offer feedback on essays. Their input would help you gauge what impression you convey to program directors.
Rule #10: Proofread again and again and again.
It is important to write a paper without any grammatical errors. Utilize spell check! Spelling errors will make you seem lazy and that is undesirable of any applicant.
Hope this helps and best of luck!
2,340 total views, 1 views today